Dear Magic Teachers,
My name is Veronika Kölbl, from the Czech Republic, and I have been teaching through the Dino World (a world used to facilitate teaching) for the past 7 years.
I would like to share with you my beautiful experience from El Salvador, the Latin American country, where, unfortunately, people are not as blessed as we are in Europe. As a Christian missionary, I am working every summer in Ilobasco, Cabana department of El Salvador, as a volunteer. I have had the opportunity to teach at a prison, secondary school and also a kindergarten.
In the kindergarten there are over 300 children and they have classes in the morning and in the afternoon. The education system is very different to Europe, but children are the same all over the world. They love to play, sing, imitate and listen to stories etc. I have asked for permission from D.I.T.I to share with them the methodology of The adventures of Hocus and Lotus as a demo class. You know yourself that one class does not make a difference for their whole life, but to see those faces, learning a foreign language through a story is a blessing. I have shared a video on our Facebook page: Hocus & Lotus v ČR. In a class of 30 kids, where they can't even fit in the room, you can see their shining eyes and enjoyment of the story so much. It is a shame we can't offer them more than just one class, but we have a hope that the situation will change there, and we will be able to share more than just one class every summer.
If you have an interest in my work and wish to know more, please do contact me!
Have a blessed summer. DinoHugs,
Veronika
veronika@hocus-lotus.cz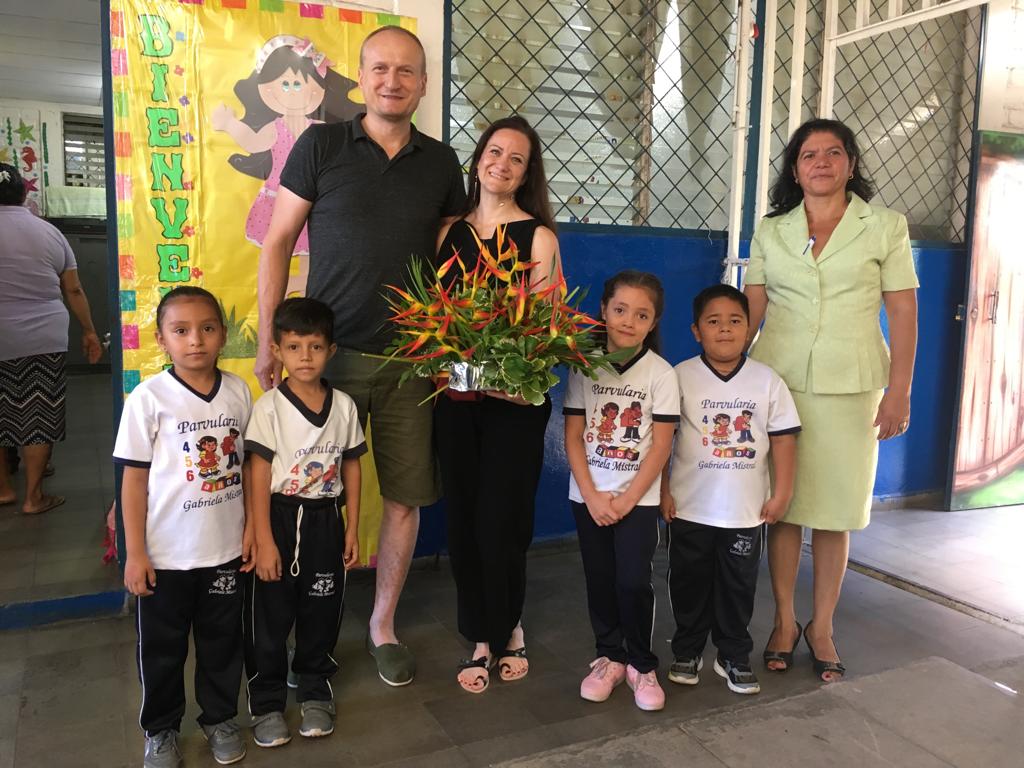 First day at the kindergarten with my husband, the director and some of the kids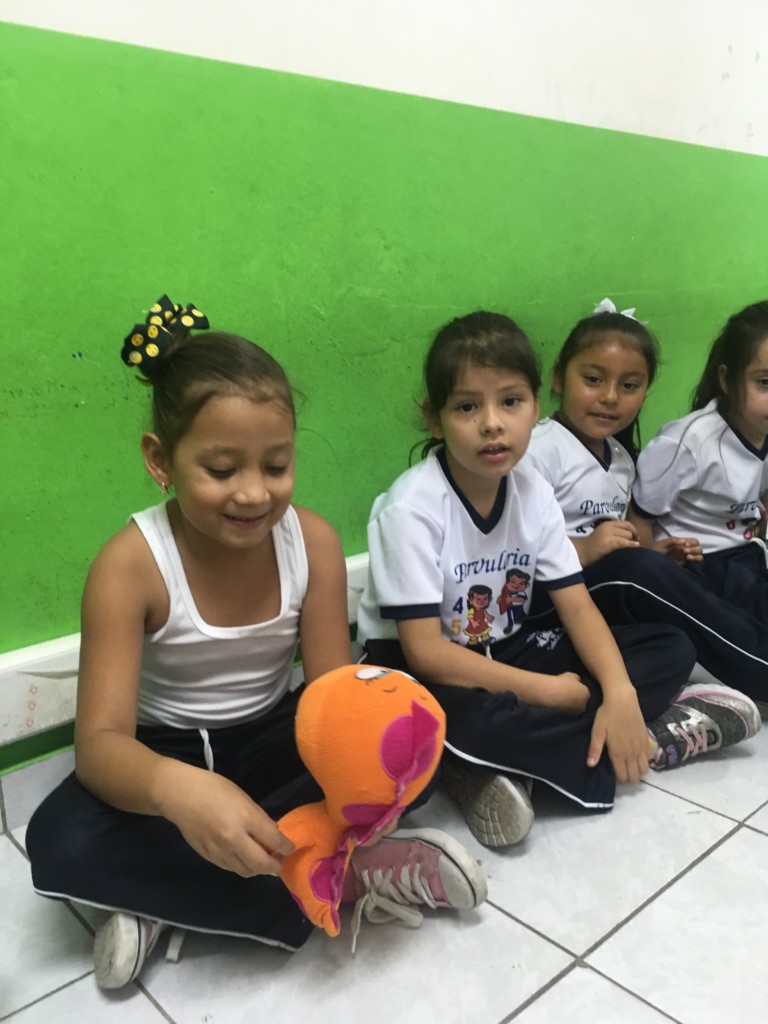 Introducing the kids to Hocus and Lotus- the DinoCrocs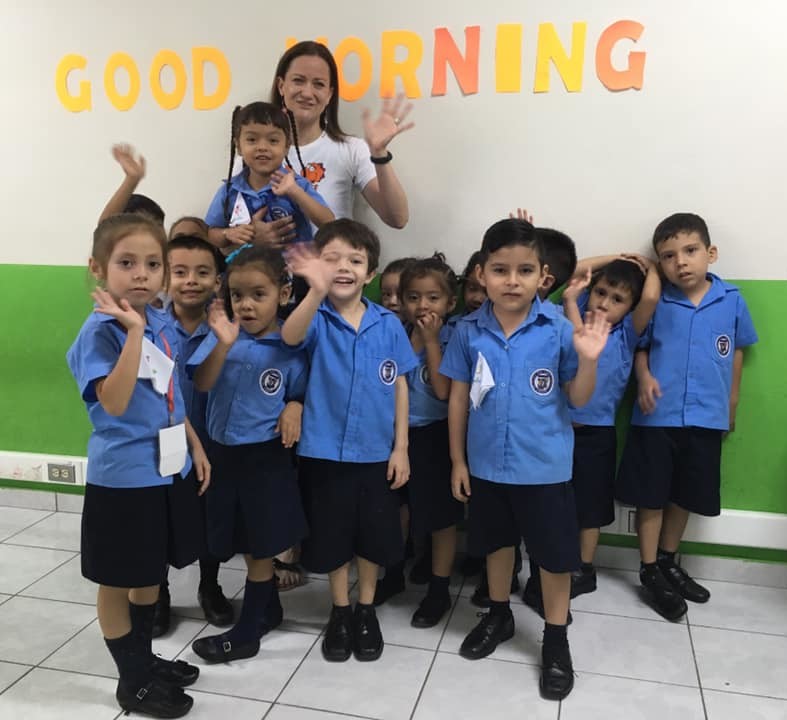 Demo class